OUR UNIQUE APPROACH TO PHYSIOTHERAPY
At Guelph Rehab Centre we believe your treatment time should be filled with as much specialized care as possible. You won't spend your physiotherapy session on a treadmill or lying around with an icepack on your back. We don't want to waste your time because every minute is a step closer to your recovery. Our team's focus is on getting you better, faster by whatever means necessary.
WHAT IS PHYSIOTHERAPY?
Physiotherapy involves a thorough physical assessment in order to locate causative factors of your pain or dysfunction. Our physiotherapists are highly skilled with a strong focus on:
•    Musculoskeletal (muscles and joints)
•    Neuromuscular injuries (nerves and muscles)
After a detailed assessment, your manual treatments may include:
•    Muscle and joint manipulation
•    Muscle and joint mobilization
•    Strengthening/stretching exercise therapy and biomechanical gait training
•    Our state-of-the-art modalities (laser, spinal decompression, shockwave)
At Guelph Rehab Centre, we always include treatment during your Initial Assessment at no additional cost.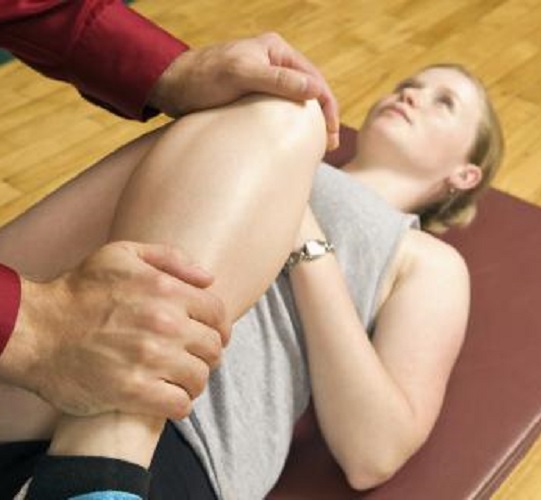 ONE-ON-ONE CARE
Our experienced physiotherapists will ensure you receive the latest techniques in one-on-one care that is proven effective for a quick and timely recovery. At Guelph Rehab Centre you will receive personalized premium physiotherapy sessions and rehabilitation programs but without the high-end cost.
OUR SPECIALIZED MEDICAL EQUIPMENT
We specialize in manual therapy. However, our physiotherapists may also use the latest healthcare technologies to assist and fast-track your recovery. Our physiotherapists are certified with the College of Physiotherapists of Ontario and fully trained in the use of all of our high-tech, high-end medical equipment.
Some of the modalities may include:
•    Cold low-level laser therapy
•    Shockwave therapy
•    Spinal decompression table
•    I.F.C. (Interferential current)
•    Ultrasound
•    Acupuncture (IMS & Dry Needling)
•    And much more
But don't worry. Although we may use the latest healthcare technologies in your rehabilitation, you won't incur any of the pricey, additional charges typically associated with these services.
OUR SPECIALTY PROGRAMS
Our physiotherapists at Guelph Rehab Centre are very experienced in providing effective treatment for a variety of conditions. So much so, that we also offer comprehensive programs tailored to many common conditions.
These areas of focus include:
•    Headaches/Migraines
•    Concussion management
•    Vestibular rehabilitation / Vertigo
•    Plantar fasciitis
•    Repetitive strain injuries
•    Neck & Back pain
•    Nerve entrapments (Carpal Tunnel Syndrome)
•    And more!
Conditions we have experienced great success in treating:
•    Sciatica
•    Disc herniation or prolapse
•    Degenerative Disc issues
•    Nerve impingement
•    Frozen Shoulder
•    Tendonitis
•    Arthritis
We also offer direct billing to your extended healthcare insurance if they are a participating provider.